Wellness hotel rooms for the best price in Tarcal
Wellness hotel rooms for the best price in Tarcal
In the tourist books Tarcal is mentioned as the gate of Tokaj. Tarcal is the part of the historical Tokaj-Hegyalja Wine Region has been declared a World Heritage Site in 2002. Tarcal and its surrounding offer a lot of geological attractions and this region is rich in rare animal and plant species. There are more luxury hotels in Tarcal where you can enjoy the pampering wellness services. If you would like to have a rest, the best you can do is choosing a wellness package, which is designed for relaxing.
Tarcal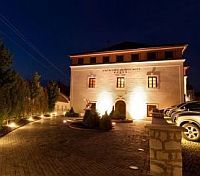 Tarcal
from EURO 113!
 The 5-star Andrassy Residence Hotel***** Wine & Spa opens its doors to its guest at the beginning of 2008 in Tarcal, which is part of the Tokaj foothills (part of the World Heritage). The building-complex and vinery provide a special opportunity for both professional and recreational wine-tourism. The hotel's VinoSense Spa and Wellness Center - the first Vinotherapy Spa in Hungary- , offers a wide range of unique treatments based on the latest scientific discoveries involving the anti-aging properties of the vine and grape seed extracts.
Andrassy Rezidencia Tarcal 5* - Akcios Andrassy Wellness Hotel Price list, Online Reservation
Packages: 5 pieces
---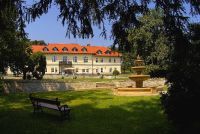 Tarcal
from EURO 123!
The 4-star Grof Degenfeld Castle Hotel* * * * is situated in Tarcal, in the heart of the world famous Tokaj wine region, next to the Grof Degenfeld Winery. The castle hotel offers 20 rooms, 1 suite, restaurant, wine cellar and many recreational facilities (outdoor swimming pool, sauna, tennis courts, horse riding, etc) for its guests.
Grof Degenfeld Kastelyszallo 4* - Castle Hotel Degenfeld Price list, Online Reservation
---
© 2002 - 2018
www.hoteltelnet.hu
Hungary Telephone / fax: +36 (1) 227-9614 email:
info@hoteltelnet.hu
Hoteltel Kft. |
Travel Hotels partners
|
Aff
|
Privacy policy